Attributes
| | |
| --- | --- |
| Tenure Type | HGB |
| Building Area | |
| Land Area | () |
Property Description
Lippo St. Moritz is a mixed strata and lease office building located on Jl. Puri Indah Raya, West Jakarta. Lippo St. Moritz was developed by well-known developer in Indonesia, Lippo Group. Completed in 2016, Lippo. St. Moritz is 20 floor high with approximately 31,800 sqm total building area. Lippo St. Moritz is situated in a mixed-use development, which consist of six apartment towers and shopping center.
Lippo St. Moritz is well located and is an easy walking distance access to Lippo Mall Puri and Puri Indah Mall. Lippo St. Moritz is very close to international school IPEKA and Pondok Indah Hospital. Lippo St. Moritz is also easily accessible by private car, taxi and ride-hailing application. For commuters, this building is easily accessible from Rawa Buaya train station.
Investment Highlights
Situated in a mixed-use development complex together with apartments and shopping mall
Located close to two largest shopping malls in West Jakarta; Puri Indah Mall and Lippo Mall Puri
Excellent connectivity to Toll Gates and Major Roads
Easy access to/ from Soekarno Hatta International Airport and Jakarta CBD
Last Updated Date: 25 Nov 2020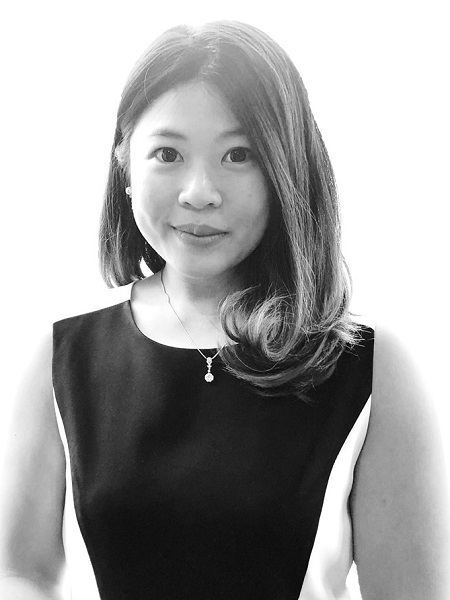 Fabiola Sugiarto
Senior Manager, Capital Markets
Stella Gho
Senior Marketing Executive
Interested in this property?
Please fill out the form below.
Last Updated Date: 25 Nov 2020
View listing
Puri Indah Financial Tower
ID - Jakarta
View listing
Propan Tower - Ciputra International Tower 2
ID - Jakarta Barat
View listing
Bluegreen Office Tower
ID - Jakarta Barat
View listing
AKR Tower
ID - Jakarta Barat
View listing
Tokopedia Care Tower
ID - Jakarta Barat
View listing
SOHO Capital
ID - Jakarta
View listing
Liberty Tower
ID - Jakarta
View listing
Thamrin Nine Tower 1
ID - Jakarta
View listing
Mangkuluhur City Tower 1
ID - Jakarta Selatan
View listing
Lippo Thamrin
ID - Jakarta
View listing
THE Tower
ID - Jakarta Selatan
View listing
Sudirman 7.8 Tower 1
ID - Jakarta
View listing
Landmark Pluit
ID - Jakarta
View listing
Centennial Tower
ID - Jakarta Selatan
View listing
Office Building at Menteng Prapatan
ID - Jakarta
View listing
Menara Pertiwi
ID - Jakarta
View listing
Building for Sale at Kemang
ID - Jakarta
View listing
Lippo Tower Holland Village
ID - Jakarta
View listing
Citra Tower - North Tower
ID - Jakarta
View listing
Menara Jakarta
ID - North Jakarta
View listing
The SIMA
ID - Jakarta
View listing
CIBIS NINE
ID - Jakarta Selatan
View listing
Plaza Oleos 1
ID - Jakarta
View listing
18 Office Park - Tower A
ID - Jakarta Selatan
View listing
Altira Office Block
ID - Jakarta
View listing
Altira Office Tower
ID - Jakarta
View listing
The Kensington Office Tower
ID - Jakarta
View listing
DCB - M1 - 2020
FR - Lyon
View listing
West Memorial Place I and West Memorial Place II
US - Houston, TX