JLL Australia announces the acquisition of Propell National Valuers – increasing its reach into residential valuations
The combined JLL and Propell businesses will provide commercial and residential property valuations across more sectors and geographies in Australia
​​​​​​​​AUSTRALIA – Australia's largest commercial property services firm, JLL is expanding the reach of its national Valuations business by acquiring Australia's largest privately owned and integrated national valuation firm, Propell National Valuers.
200 Propell employees will join JLL's 2300-strong team in Australia. Propell has a strong local presence across Australia, operating across 12 offices in all States and Territories, specialising in residential dwelling and commercial mortgage valuations, as well as specialist commercial valuations.
JLL was the first global property firm to commence operations in Australia nearly 60 years ago. It has one of Australia's largest Valuations businesses, providing core services of valuations for commercial assets including office, retail, industrial and hotels and has diversified into land subdivision and residential development site valuations, health and aged care, student accommodation, infrastructure and easements and plant and equipment.
The combined JLL and Propell Valuations businesses will provide valuation services across even more sectors and geographies.  
CEO of JLL Australia, Stephen Conry said, "We have doubled the revenue of our Valuations business in the past five years.  We are now dramatically increasing JLL's specialisation even further with the addition of the impressive Propell team, which will allow us to present a full suite of services under one banner.
"The culture and vision of their team matches ours. It is an exciting opportunity for the future for our colleagues and clients.  Two industry leading valuation platforms with impressive reputations and client delivery models are now one and we welcome our new colleagues to the JLL team," said Mr Conry.
The entire leadership team at Propell including CEO Bart Mead and COO Mark Nassif and all National Heads will be joining JLL in senior operational roles.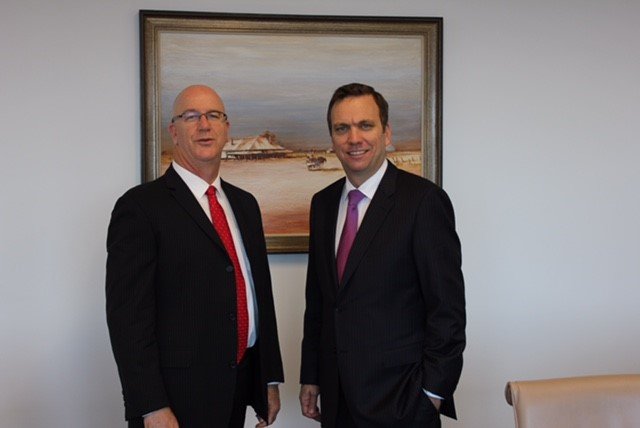 ​​​​​​​​JLL's Managing Director, Advisory & Consulting Services - Australia, John Talbot said, "The addition of Propell to our business was a good strategic fit, to complement our commercial valuation offering while allowing us to expand further into the residential sector and expanding our geographic base for commercial valuations.
"We will bolster the size of our Valuations business through the addition of the 200-strong team at Propell, at a time when there is increased client demand across multiple sectors for valuation services.  
"Our aim was to acquire another business - a dynamic Valuations services firm - to add even more expertise and scale to our valuations for residential and commercial markets.  
"This positions JLL as a full service provider across commercial and residential valuations for all asset pricing levels, in an industry that is increasingly consolidating with clients seeking a larger suite of services from one provider," said Mr Talbot.
Bart Mead, current CEO of Propell who will continue his senior leadership role at JLL Australia said, "We have been a strong privately owned business for nearly 60 years in Australia and JLL has had an established presence in Australia for the same period of time.  The two businesses share a common culture of delivering the highest standards in service, quality and customer satisfaction.
"Our team looks forward to joining with JLL to continue to be a market leader in the valuation industry in Australia.
"We are particularly excited at the prospect of joining JLL with its market dominance and highly regarded reputation and the many opportunities that provides our people and clients," said Mr Mead.
Propell's Head office is in Queensland (Brisbane) and the firm has offices in all States and Territories across Australia. 
The business in Australia will continue to operate as 'Propell – a JLL company' during an initial transition and integration phase.