An office design and fit-out for Alinta Energy
JLL provided a new contact centre for the energy company in Victoria, stepping up to its vision, and delivering even more.
Spotlight
Project and Development Services
Design and managing contractor
Time
January – April 2021
Location
Morwell, Victoria
Challenge
Energy and gas retail company Alinta Energy wanted a purpose-built fit-out for its new contact center and operations hub in Morwell, a regional town of Victoria.
The hub, which would bring the organisation's growing teams together is located in an architecturally designed office within the Morwell Innovation Centre, a building designed to promote innovative thinking and skills development across different sectors.
At its new Morwell hub, Alinta Energy wanted to replicate the look and feel of its Melbourne and Sydney fit-outs, which JLL had previously completed.

The organisation's requirements included a large contact centre, a training space, desk areas, meeting rooms, quiet spaces and a breakout area for its contact centre staff to use.
Only, on this occasion, the time frame to complete this project was shorter than ideal in approx. 12 weeks due to Alinta Energy's rapidly expanding business operations.
Approach
Having been involved in previous fit-outs and formed a trusted relationship with Alina Energy, we were able to expedite processes that can often cause delays, such as client approvals and the procurement of items such as furniture.
In addition, thorough briefing sessions at the beginning of the project helped us capture all the design and operational requirements quickly.

We carried out a due diligence review of the base building infrastructure to identify whether there were any upgrades required to achieve Alinta Energy's specific operational requirements. This revealed mechanical and electrical issues which also needed to be address before the 'go live' date.
"It was such a pleasure to work with JLL. They overcame many challenges on this project and delivered a great result. I would not hesitate to work with them again."
Shamiran Georges, Alinta Energy
Result
We began the design and fit-out for Alinta Energy's Morwell office in late January 2021 and completed it in just under four months. The design, documentation and consultant coordination were completed within only a few weeks.
We were able to deliver on the organisation's vision and go one step further by including biophilic design elements to enhance the interior for its center team members.
The Alinta Morwell project was a successful project which saw the design, documentation and build completed seamlessly within an extremely tight timeframe of just under four months.
The tight timeframe was due to the 'go live' timing of their new call centre in Morwell which meant there was no option for the program to be extended.

The final result was a light and bright interior of crisp white, warm timber tones which were supplemented by lots of planting and biophilic design elements.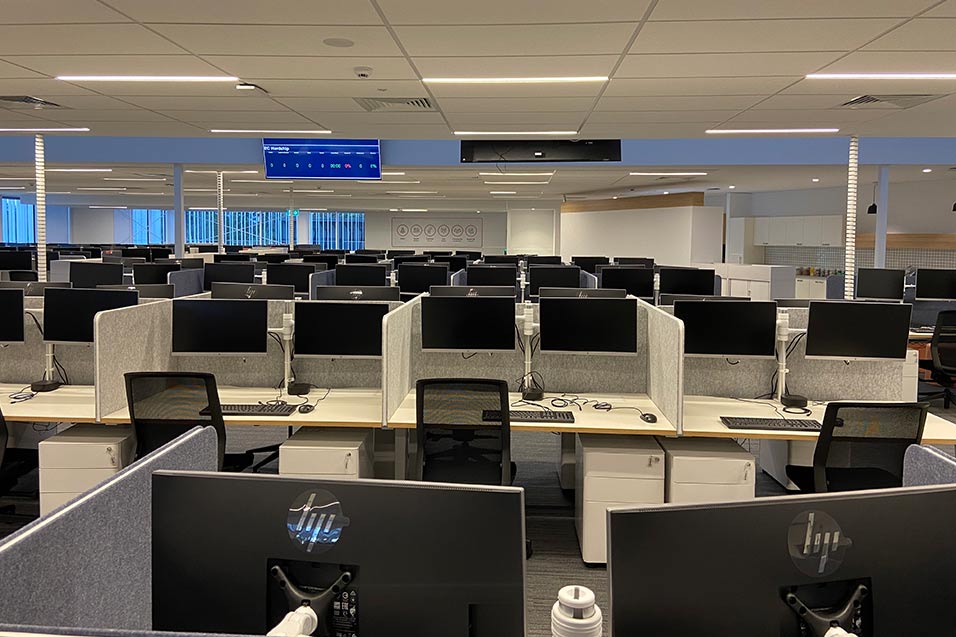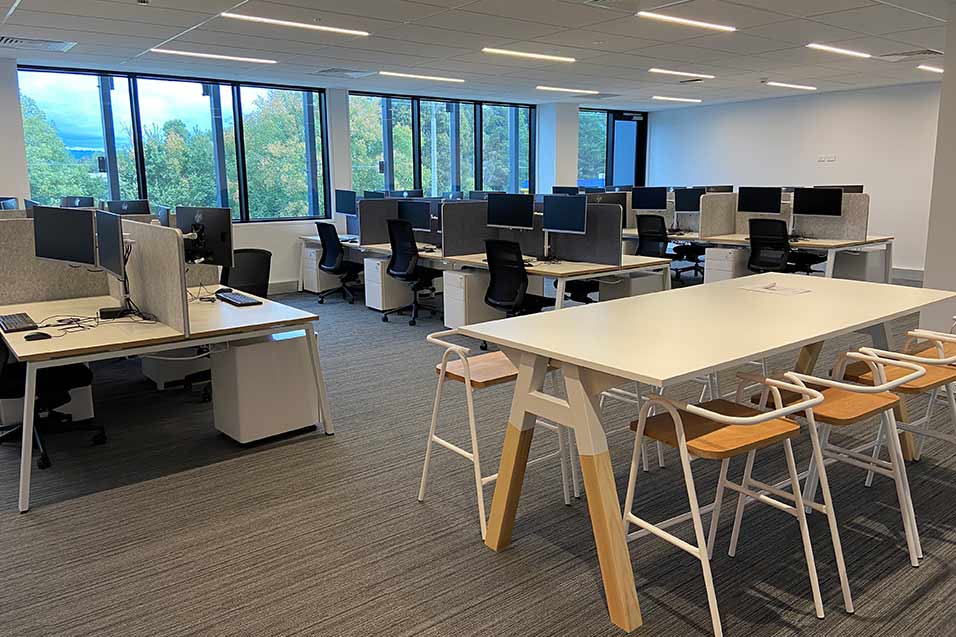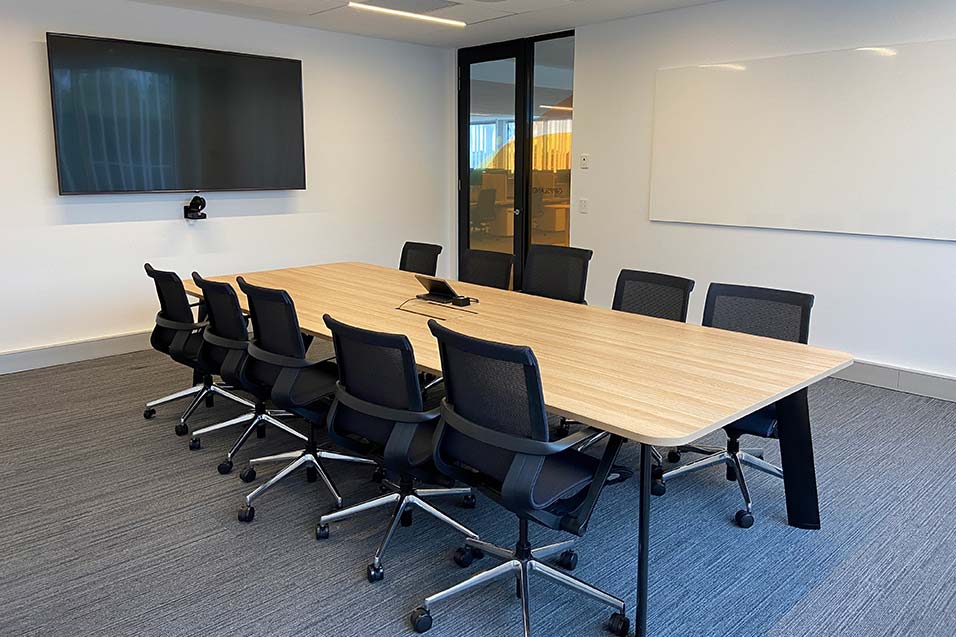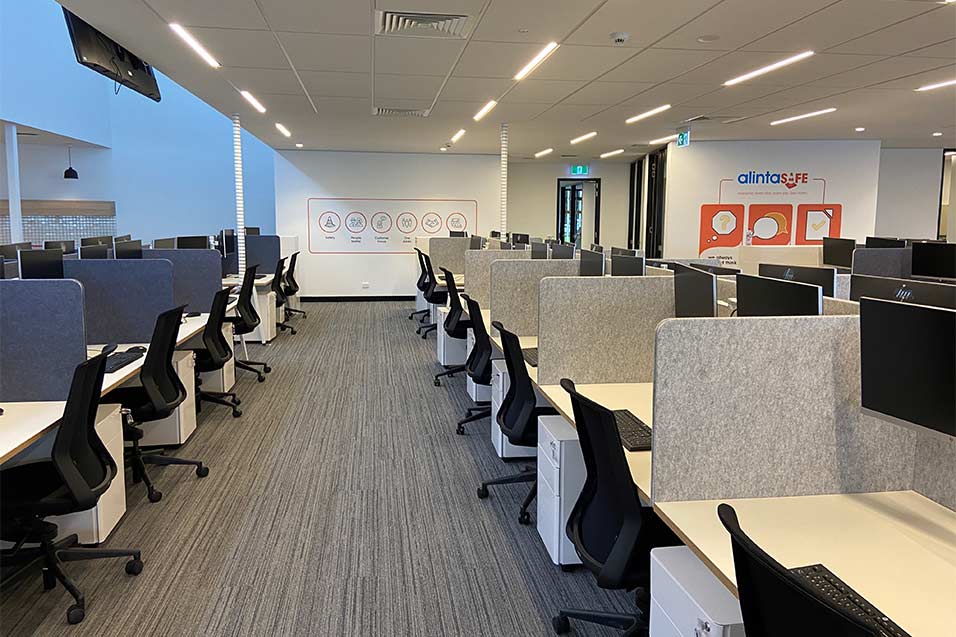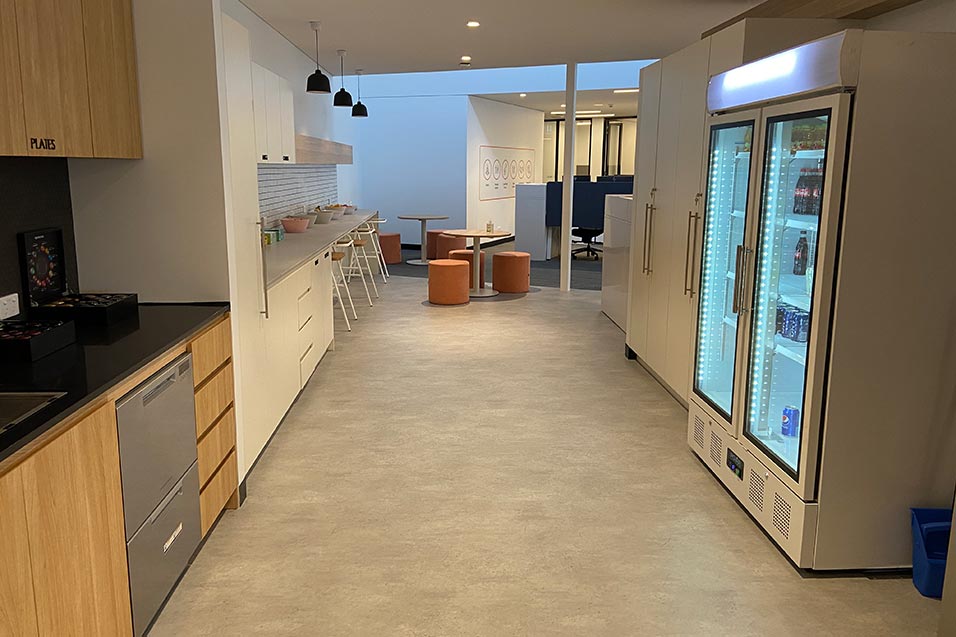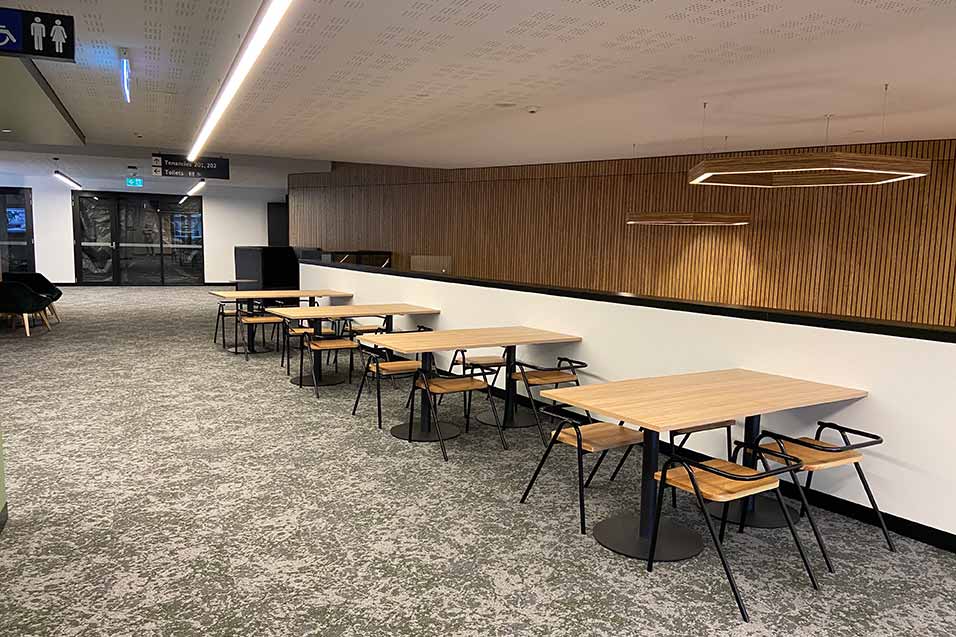 Making the right fit-out decision for your office?
Consider the critical factors before refurbishing your workspace.