Education
We create smarter campuses by transforming your space, services, and systems, for more engaging student and staff experiences.
Education never stops. Through world-changing crises, we have seen the will to educate overcome extraordinary obstacles. We adapt new communication technologies, migrate face-to-face behaviour to the virtual world, and alter classrooms and schools to enable the work of educators and the lives of students to continue, uninterrupted, in a new normal.
At JLL, we support the ever-changing needs of educational institutions and students, and manage multiple stakeholder expectations by creating smarter campuses and managing assets better. While educators take care of their students, we take care of their campuses.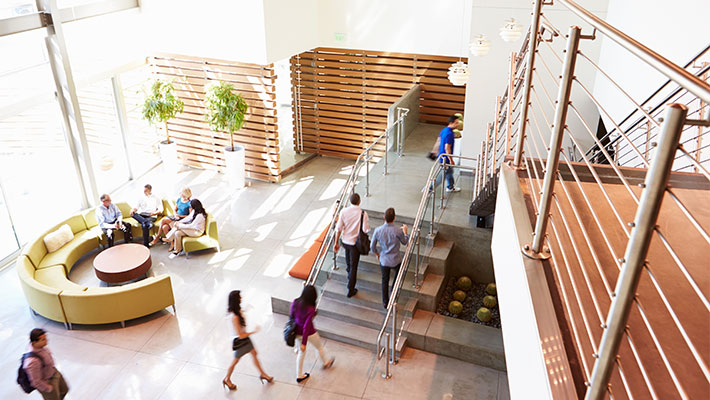 10 steps for a successful university innovation centre
How universities can build the next generation of innovation centres?
Tianjin Juilliard School

Reaching greater heights with the construction of the Tianjin Juilliard campus.

A trusted partner for Victorian School Building Authority (VSBA)

JLL partners with Victorian School Building Authority (VSBA) on new school developments to deliver hundreds of upgrades for the rapidly growing population.

Creating new workplace strategies for Monash University

Melbourne's Monash University is one of the highest ranked universities in the world. When it unveiled its new Learning and Teaching Building, we helped its faculty of education change their workplace experience.

JLL to advise La Trobe University on 'City of the Future' project

235 hectare Bundoora campus set to evolve into a $5billon world-class University City in Melbourne's north.
Talk to us about education
We work with you, to create powerful educational experiences. With our comprehensive solutions, we can create tomorrow's campus, today.
Dinesh Acharya
Education solutions lead - APAC, JLL
Duane Loader
Project Director - Education Lead
Renae Gasmier
Head of Sustainability Consulting - Australia Energy & Sustainability Services
PRIVACY NOTICE
Jones Lang LaSalle (JLL), together with its subsidiaries and affiliates, is a leading global provider of real estate and investment management services. We take our responsibility to protect the personal information provided to us seriously.
Generally, the personal information we collect from you are for the purposes of downloading materials you have requested.
We endeavour to keep your personal information secure with appropriate level of security and keep for as long as we need it for legitimate business or legal reasons. We will then delete it safely and securely. For more information about how JLL processes your personal data, please view our privacy statement.