Experience Services
Make human experience your key differentiator. Develop human-centric strategies to help employees be more engaged and productive—and happier.
In today's connected, always-on world, the lines between work and personal life have blurred, creating new expectations around how we work. Keeping employees engaged, inspired and productive requires a human-centric approach.
Our holistic view – one focused on achieving business goals, while also achieving better health, wellness and happiness for your employees – enables and promotes success wherever, and however you work.
We create experiences that help individuals and teams thrive in a world that's navigating new ways of working. We partner with you to build a comprehensive strategy, collaborate with an ecosystem of proven partners, and implement the solution. We integrate technology into all areas of our strategy and delivery – allowing for more seamless execution, accurate measurement and ongoing optimization.
Featured services
Enhance employee engagement and wellbeing with resources that seamlessly integrate into the workday, anywhere employees work.
Explore pre-designed space concepts that enable rapid transformation of traditional office environments into sought-after work destinations.
Today, no world of work can exist without a focus on wellbeing. We provide solutions that support comprehensive wellbeing: physical, mental and social.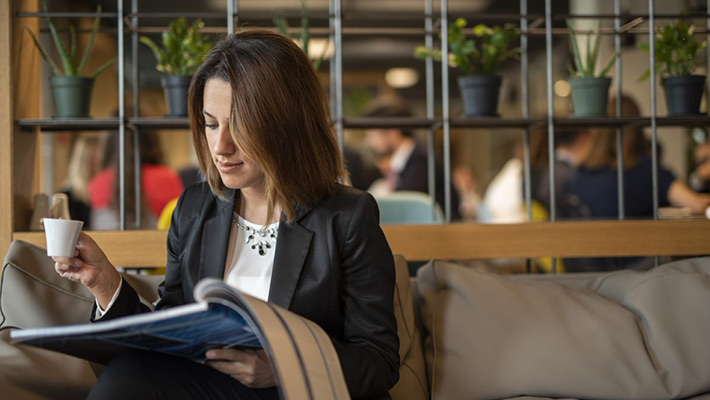 Workforce readiness must include workplace wellness
Creating a thriving workplace where employees flourish will be vital to business success, not just in the emerging new reality, but in years and decades to come. Organizations have a responsibility to foster environments where employees can thrive, and that includes creating workplace strategies to help employees bring their full, best selves to work.
Why creating an exceptional employee experience is critical
52%
greater likelihood that employees with high engagement and well-being will stay at their company
Source: Gallup
59%
of the workforce prioritizes work-life balance over a comfortable salary
Source: JLL Four Foundational Truths
89%
of workers at companies that support well-being are likely to recommend their company
Source: American Psychological Association
Let's talk about work designed for life.
We are excited to partner with you to create human-centric experiences that keep employees engaged, inspired and productive, enabling exceptional business performance.