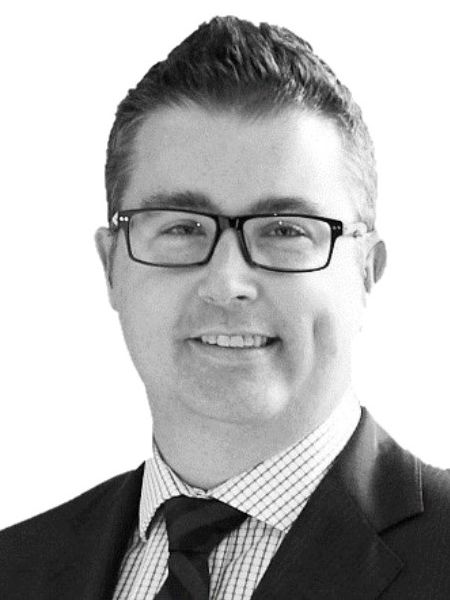 Anthony Corbett
Managing Director and Head of Hotels & Hospitality Valuation Advisory (NSW, VIC, ACT & NZ)
Current Responsibilities
Managing Director and Head of Hotels & Hospitality Valuation Advisory (NSW, VIC, ACT & NZ) and is based in Sydney.
Previous experience
Anthony has over 25 years' experience in the property industry across all asset classes however 23 years specialising in hotel, tourism and leisure. Anthony is a leading hotel investment advisor to major owners, institutions, operators and lenders and has particular expertise and experience in the appraisal of new hotel development projects, existing hotels, market demand studies, feasibility analysis, operating structures, investment market and land valuation. He has also undertaken advisory and investment sales assignments across the United Kingdom and Germany with transfer to JLL's Hotels & Hospitality Group's London Office during 2003. Other experience includes hotel advisory assignments in Vietnam, Papua New Guinea and in the United States.
Anthony has advised on luxury, upscale, mid-market, economy, new hotels, budget accommodation, resorts, convention hotels, pubs and serviced apartments both nationally and internationally.
Before transferring to Hotels in May 1997, Anthony was a senior valuer with JLW Advisory Sydney Office for two years covering industrial, commercial and residential development feasibility, consulting and valuation assignments. Prior to joining JLL in 1995, Anthony was with the Valuer General's Office for two years and previously had two years in sales and leasing with Raine & Horne.
Relevant Competencies
Certified Practicing Valuer (25+ years' experience).
A Licensed Real Estate & Business Agent.
Wide range of hotel and tourism valuation, advisory and consulting assignments in the Asia Pacific.
Leading advisor to major owners, operators, institutions and financial intermediaries.
Feasibility studies, Market Demand studies and Management Agreement negotiations.
Hotel lease expert.
Operator Selections and HMA negotiation.
Rating & Taxing consulting.
Licensed premises (pubs) valuations and consultancy.
Education and affiliations
Bachelor of Applied Science (Land Economics) degree, University of Technology, Sydney.
Fellow of the Australian Property Institute.
Licensed Real Estate & Business Agent.
Registered Valuer without limitation.
Diploma of Financial Markets from the Financial Services Institute of Australasia.
Asset Experience
Major hotels advised on include:
Sofitel Sydney Darling Harbour                       
Westin Sydney                                                               
Westin Melbourne
Sheraton Melbourne
Shangri-La Sydney
Park Hyatt Melbourne
Radisson Blu Plaza Sydney
Swissotel Sydney
Sheraton on the Park
Pier One Sydney Autograph Collection
Hilton Adelaide
QT Sydney
Vibe Canberra Airport
Midnight Hotel Autograph Collection Braddon
Fraser Suites Perth
Grand Hyatt Perth
Adina Macquarie Park
Esplanade Fremantle
Novotel Darling Harbour
Parkroyal Darling Harbour
Rydges World Square
Novotel Canberra
Lililanfels Blue Mountains
Parkroyal Darling Harbour
Crowne Plaza Melbourne
Hyatt Canberra
Republic Woden