Sustainable Real Estate: Translating ambitions into action
We live in an age of heightened awareness that is pushing businesses worldwide towards responsible behaviour. We see a growing trend and increase in demand of sustainable and green spaces, as people become more environmentally conscious. Our latest survey of over 550+ Asia Pacific occupiers and investors combined, reveals that 83% of occupiers and 78% of investors have accepted that climate risk poses a clear financial risk. This creates an undeniable urgency to weave sustainability into corporate growth strategies. Corporate adoption of net zero carbon commitment is even set to double in Asia Pacific by 2025. Find out more on how sustainability has now gone mainstream and how real estate is the key to realising sustainability ambitions.
Sustainability comes up among the top three considerations for corporates when leasing real estate.
70% of occupiers are willing to pay a premium to lease sustainability-certified buildings and believe it is justifiable to help meet decarbonisation targets ​
72% of investors believe that green certifications drive higher occupancy, rents, tenant retention and overall higher value for the asset​
Shortage of green buildings will force landlords to consider asset refurbishment which is going to have the largest capital deployment from investors in the next three years.
Watch an engaging discussion on the key survey highlights from our experts​

JLL's Asia Pacific's Chief Research Officer, Roddy Allan and Head of Leasing, Jeremy Sheldon, discuss key findings from the survey and what it means for occupiers, landlords and investors.

How can investors and occupiers best achieve their net zero carbon commitments?

Kamya Miglani identifies the sustainability strategies being prioritised in Asia Pacific's real estate markets and the solutions to some of the most pressing green challenges.

How can corporate occupiers reduce the environmental impact of real estate?

Richa Walia looks at the lessons we can learn from leading occupiers and their sustainability strategies, from quick wins to more sophisticated programs.

Is sustainability a priority for real estate investors and occupiers?

Lori Mabardi explains that both investors and corporate occupiers now see 'climate risk as financial risk' and although the challenges in tackling carbon emissions from real estate are complex, the opportunities to make a real impact are plentiful.
What can we learn from leading real estate investors and corporate occupiers, those with the most advanced sustainability strategies? Explore the chart below to find out about their key areas of focus and investment.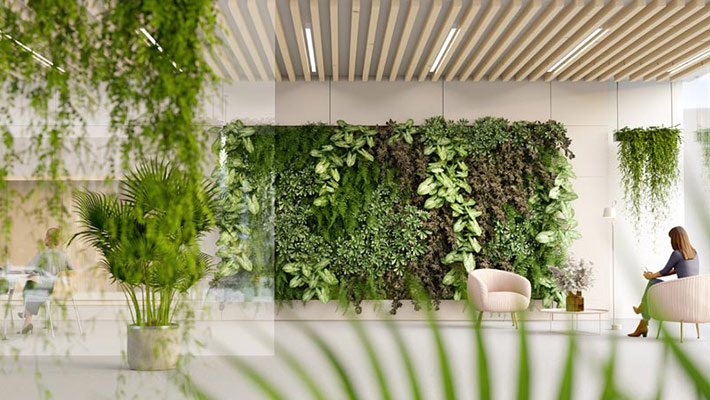 Sustainable Real Estate: Translating ambitions into action
Find out how corporate commitment to net zero and sustainability is translating into action and opportunities for business leaders.