Ep 23: Smart building standard sets the bar for digital workplaces
SmartScore aims to put a framework around what makes buildings smart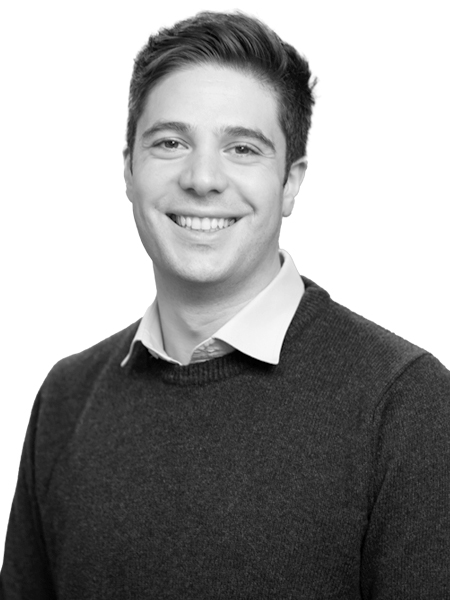 Eden Dwek
Director of Expansion, WiredScore
Eden Dwek
Director of Expansion, WiredScore
WiredScore is the international digital connectivity certification for real estate, and Eden joined the team in 2019 to launch the certification in new international markets. Prior to this, he was the technology and innovation lead for KPMG's UK real estate practice, where he helped investors, landlords, developers and real estate operators understand the impact that technology was having on their businesses.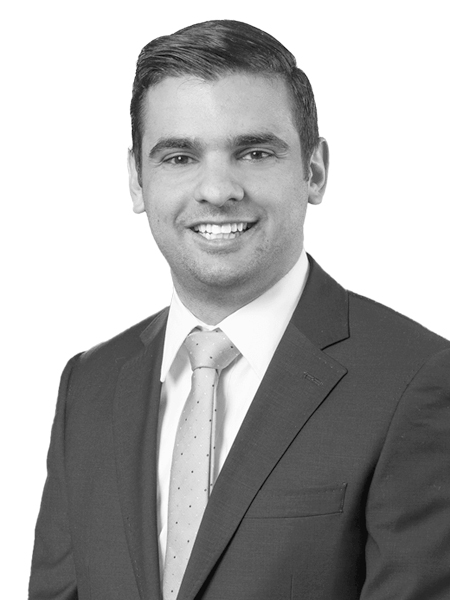 James Giannikos
Engineer, ISPT
James Giannikos
Engineer, ISPT
James works in the sustainability and technical services team at ISPT. He leverages his sharp problem-solving skills and experience developing automated building systems, to provide smart solutions for outstanding client outcomes. James's passion for technology and design has also evolved into developing and delivering sustainability programs that provide value for ISPT's investors. His mantra is to deliver better futures today.
Transcript
It's common these days for buildings to have certifications that prove that a building is carbon efficient, or that it promotes peoples' wellbeing. But now a new certification is aiming to rate buildings on how smart they are
Rebecca Kent
It's common these days for buildings to have certifications that prove that a building is carbon-efficient, or that it promotes peoples' wellbeing. But now a new certification is aiming to rate buildings on how smart they are. This means that landlords have a standard to work towards when they're investing in technology and the digital infrastructure for their buildings. And for tenants, it means they know exactly what they're getting when they're shopping around for office space.
This new certification is known as SmartScore. And in today's episode I'm joined by two guests:
Eden Dwek
Hi, my name is Eden Dwek. I'm the director of expansion at WiredScore.
James Giannikos
Hi. I'm James Giannikos, an engineer at ISPT. I work in the sustainability and technical services division.
Rebecca Kent
James, Eden and I talk about what smart actually means, we also discuss how you prepare a building for future technology, there's the conversation about 5G mobile technology – what it is and why landlords and tenants ought to be ready for it – we talk about messy cables, intelligent blinds, edge computing, and more.
I'm Rebecca Kent and this is JLL's Perspectives podcast.
Rebecca Kent
Eden, you are from the company WiredScore, which rates buildings on their ability to provide high quality internet and mobile coverage. We'll talk more about that in a moment, but for now, tell us more about SmartScore, which is your new building certification.
Eden Dwek
And we saw the convergence of three key things which came together and why 'smartness' is becoming something that landlords also looking to tackle now.
The first was that the industry hasn't been that joined up in defining what smart is and communicating that to tenants. And what I mean by that is a building could have an iPad in reception for tenants to check-in or visitors to check-in. And a landlord might say that's a smart building.
Whereas on the other end of the spectrum, a landlord might have a comprehensive smart building strategy and call that a smart building, but to a tenant, they can't really differentiate between the two.
The second thing is that we're seeing the industry has identified a knowledge gap on how to implement smart. And what I mean by that is you have real estate people trying to implement technology, technology people trying to understand real estate, and in a lot of cases they're not necessarily seeing eye to eye. You have two silos operating in parallel. And these organisations needed to bring these two teams together to show that they're delivering on tenant outcomes.
And finally, with hundreds of thousands of dollars being spent on smart buildings, a lot of landlords are now trying to identify how they can demonstrate there's a return on investment there, how they can prove to investors that they're investing in the right thing for their buildings.
Rebecca Kent
Eden, you'd better tell us how you define a smart building.
Eden Dwek
We see a smart building as not necessarily one which has got the most technology in it, but a building that delivers on the right tenant outcomes.
So if we look at what we believe the outcomes are of a building, we believe a smart building is cost efficient. So, it's operationally efficient to run. It's sustainable, so it's using technology to reduce its carbon footprint and its use of energy. It delivers an inspirational user experience. And it's future-proofed so it's not going to become obsolete.
So if you take those four outcomes and you say what is the one-sentence which defines what a smart building is, we define a smart building as one that delivers outcomes for all users through digital technology to exceed their evolving expectations.
And outcomes for all users is really important there because it's all about tenants, it's all about people using those buildings. And people who are managing those buildings and owning those buildings, and assuring that technology is always focused on delivering against the needs of those groups.
Rebecca Kent
You touched on sustainability there. But isn't that aspect of real estate covered pretty sufficiently already by all the green certifications out there?
Eden Dwek
We're not here to redefine what a sustainable building looks like. We're not here to redefine what a healthy building looks like. We're here to help landlords and developers and operators use technology to deliver on those targets and outcomes they've set themselves around sustainability and wellbeing.
Rebecca Kent
So up to now, WiredScore has been solely focused on helping building owners manage their digital connectivity – and more specifically their mobile and broadband connectivity - through the WiredScore certification. So, we know now what a smart building is. But what does a well-connected building look like?
Eden Dwek
We believe a well-connected building needs to deliver on four things. And they are the four things tenants really want.
The first is they want to be able to get set up and get online on day one. They don't want to be waiting three months or sometimes even longer for their internet service provider to come into the building and in the meantime have to work off 4G dongles.
They want to be able to have a seamless mobile experience throughout the building. No matter what mobile carrier they're on, they want to be able to use their phone for both voice and data in all parts of the building.
They want to have a resilient internet connection. So they want to mitigate the risk that the internet goes down. And if it does go down, they want to be able to get back online as quickly as possible.
And they wanted to be sure that they're paying the best price for the speed of internet they're getting. And what I mean by that is whether you're JLL when you're ISPT, whether you're WiredScore, we've all got different speed requirements. The thing we have in common is we want to pay the best price for that. And that's usually a function of how many internet service providers are available in that building.
So we think these four things are what matters to tenants the most. And if a builder can deliver on those four things, connectivity just becomes seamless to that building, and tenants don't need to worry about it because it works for them in the background and allows them to be productive.
Rebecca Kent
WiredScore's got a pretty cool back story, which includes Michael Bloomberg the former mayor of New York City of all people. Tell us about that.
Eden Dwek
We started back in 2013. And it was the idea of Mayor Michael Bloomberg when he was mayor of New York. He saw a big disconnect in the real estate market. On the one hand, you had tenants saying that connectivity is vital to their business, and they need good connectivity in order to be productive. But they were moving into new buildings and they didn't know how good the connectivity was when they were signing that lease.
And on the other hand, you have brand new buildings, which are being developed in New York City, which looked great, and a lot of cases had very strong sustainability credentials. But a number of the developers didn't really know how good those buildings were from a connectivity standpoint. And in the situations where they did, there was no objective way for them to communicate that to the wider market.
So Mayor Bloomberg asked our founder, Arie Barendrecht to go out and look at creating a solution that introduces transparency to the market with regards to digital connectivity. Off the back of that was the launch of WiredScore, which first started in New York City. And since then, we've now expanded to 12 countries.
Rebecca Kent
James, ISPT has a couple of buildings that are recently WiredScore certified. Tell us about those buildings.
James Giannikos
Yeah, sure. We've got two commercial assets, one based in New South Wales, one based in Victoria, that we've gone down for a WiredScore certification. These are existing buildings that we have active redevelopment projects on. One of the buildings is 30 years old and we were keen to see how from a WiredScore perspective, they stack up to the industry benchmark that is all about connectivity and technology.
Rebecca Kent
And why did you choose these two buildings in particular?
James Giannikos
We could have picked any of the commercial assets. The opportunity was there to align the certification with the redevelopments. For ISPT, technology is an enabler that helps reduce costs but is also something that we can improve our customer experience on. And hence I guess the approach to that, then was to say, well, WiredScore provides an independent performance verification, so that we can prove to our customers in regards to technology and connectivity that ISPT will deliver and has delivered on what we said we would.
Rebecca Kent
How were the decision to proceed with, to invest in, WiredScore certification met with ISPT's investment team and other key stakeholders?
James Giannikos
Block your ears, Eden! To be honest, we did have some rather honest conversations around this is another rating metric or program that ISPT would need to deliver and implement and maintain. On top of various other rating systems that we are already engaged in like NABERS, Green Star performance. Eventually, the decision was to engage in the process and understand it.
We entered this whole certification process from the perspective of this could be utilised as a leasing tool as well as to be utilised in a manner to benchmark our buildings to see how they perform against something of this technology/connectivity index.
Rebecca Kent
James, what have you learned during the certification process?
James Giannikos
I think WiredScore did bring more front of mind with the site teams, maybe the investment teams and potential development teams, specific items that are important and should have a bit more of an emphasis when considering the operational demands of the building. Things like allocating riser space and being a little bit more stringent on how that comes together. It's a very important thing that isn't always front of mind when you manage and run a building.
Rebecca Kent
Elaborate on riser space, James. What are risers?
James Giannikos
Within all commercial buildings is a space allocated for services to run up the entire building, from the ground floor or the basement to the rooftop plant rooms. Within that riser space, you will typically find hydraulics, HVAC, but we are now having more IT infrastructure, from base building infrastructure to also having tenant internet connectivity.
Rebecca Kent
Okay. And so getting going through the certification process, how have you been able to improve the way risers are managed?
James Giannikos
I think it's just acknowledging now that we need to be a bit more mindful when we're utilising our riser space that we do now definitely have allocations there for our tenants. I think we've always had that. There's now just a bit more of an emphasis on understanding that redundant infrastructure must be removed.
Rebecca Kent
Eden, presumably good riser housekeeping is part of earning a WiredScore certification. How does that future-proof a building?
Eden Dwek
Whenever you have a tenant coming into a building, they're going to run a cable up the riser. And so in a sort of short amount of time, as more and more tenants move into the building, and some of them vacate the building the risers get very full. And what that means is when you open the riser cupboard, it's like a bird's nest. You can't work out what are redundant cables, no longer relevant, which cable is being used, and therefore may be critical to a tenant if it ever gets damaged.
And so as that fills up, when new tenants come in and try to pull cable up to their floor, either there's no space in the riser, so they can't do that, or the amount of space is so limited that you're creating friction as you're pulling that cable up. And what that's doing is damaging all the other cable in the riser.
So what we see and what a number of landlords do particularly well on older buildings, is that as soon as the tenant moves out, they get rid of all that excess cable within the riser. So the only cable that remains in there is cabling been used. And that's a really great way of actively managing your risers and ensuring that your buildings are future-proofed. Because you're not putting at risk any of your existing tenants' equipment.
And you've got additional space there, whether it's to install 5G DAS (distributed antenna systems) equipment or 5G in-building mobile equipment, which we're going to see becoming more prevalent over the coming years. Or it could be because tenants want to introduce additional resilient redundant cable throughout the riser. By actively managing that riser space you're giving more capacity to tenants and more optionality for them to improve their connectivity experience.
Rebecca Kent
Apart from risers, Eden, what other building aspects do you scrutinise as part of its resilience profile?
Eden Dwek
So one of the other things we look at is the capacity at each point of entry into the building. So below street level, you have fibre coming into the basement. Some buildings will only have one point of entry, some buildings will have multiple points of entry. And what that does that allows for a resilient or redundant connection. If you've got two points of entry, you're mitigating the risk that that fibre gets severed. And given fibre runs at the closest level to the street level, it is actually not uncommon for building works and diggers taking place in the surrounding areas to cut fibre coming into the building.
Now we look at those numbers of points of entry, but also importantly, we look at the number of ducts or the number of conduits coming in at each point of entry. And the reason we do this is, similar to that riser piece, is that as ducts get filled up and cabling doesn't get removed, you're reducing the number of services that tenants in that building can take advantage of.
But also what we're seeing more nowadays is that internet service providers are saying we want our duct coming into the building because we want to be able to manage and control the quality of service. If we're sharing our ducts with someone else, then there's a potential risk that some of their engineers might damage our fibre coming into the building. And that will threaten the quality of connectivity experience of people in the building.
Now, installing a duct in a new development is relatively cheap, it's just the cost of the plastic. But unfortunately, we're still seeing more large developments, like 30,000 square meters and above, coming in and installing only one duct into that building.
So what that means is if you've got NBN coming into that building and NBN are saying, 'okay, we don't want to share this duct with anyone else' you also have a situation where everyone within that building needs to use the same internet service provider.
And if you are a large tenant that has got a managed service agreement with a different internet service provider, all of a sudden you are excluded from being able to occupy that building and that is a real risk for some landlords who aren't thinking about this holistically. All of a sudden, five to 10 years down the line, they may be excluding a whole tenant group from being a tenant within that building. And that is a risk for the vacancy of that building and risk for potential void periods within that building.
Rebecca Kent
Eden, you mentioned 5G earlier. For the uninitiated, please explain what 5G is and why landlords and tenants need to be prepared for it.
Eden Dwek
5G is the next generation of mobile technology. It has been around 10 years since 4G was introduced. And on average, every 10 years, a new generation of mobile technology is brought to market.
The interesting about 5G is it delivers on three key benefits, which unlock a whole new set of use cases for mobile technology.
The first is speed. Theoretical speeds are up to 100 times faster than that of 4G. And the second is capacity. So that means more devices can connect to the same cell tower. And you may have had the experience where you're at a large public event, whether you're at a sports match, or you're at a big celebration, and you have full signal, but you can't use your phone. Well, that should be an experience of yesterday with 5G where more and more devices will be able to connect to the same cell towers.
And the final thing is reduced latency. This is the delay between your device sending a signal and getting a response. Latency is the thing where you have a delay when you may be on a video call. And with 5G the reduced latency means that the latency is faster than the human brain. So when you see something and your brain processes it, that latency or delay is now longer or slower than that of 5G.
From a practical standpoint, what that means is that people can do activities over huge distances which traditionally required high levels of precision. These are things like remote surgery, or autonomous vehicles. If your autonomous vehicle can respond quicker than human reactions, it becomes safer for a vehicle to drive itself and collect thousands, if not millions, of data points through the mobile network.
Now over the last nine months, we've seen some of the major mobile phone manufacturers bring 5G to their devices, and we saw 5G come to the iPad for the first time. So, what's happening now is in the consumer space, people are getting used to this new mobile technology, people are seeing 5G pop up on their phone, when they're in certain areas or on their other mobile devices. And soon they're going to bring these expectations to the workplace.
Now the biggest challenge with 5G is that signal operates at a higher frequency so it penetrates building materials at a much lower rate. So buildings that traditionally had challenges with in-building mobile coverage on 4G, are now are going to have an even greater problem with 5G.
In-building mobile enhancements, whether that's the likes of DAS or other solutions will be more common within buildings. And those systems are going to need to be implemented with more technology. Because of that lack of penetration ability of the signal, you're going to have to have more equipment within your building to deliver the same level of coverage across 5G.
And we're starting to see landlords thinking about what that means for their buildings, whether it's creating additional space in their MDF (main distribution frame) rooms, whether it's creating additional space in their risers and on tenant floors.
And later this year, we'll see the Mobile Carriers Forum release their guidelines on what the telecoms companies are looking for to install their 5G DAS equipment. And that's going to be the start of a big turning point in the real estate industry as landlords and building owners start actively thinking about how they implement 5G equipment within their assets.
Rebecca Kent
Thanks for such a clear and thorough explanation, Eden. In terms of building technologies, we've raced into a period of widespread contactless technology. James, presumably that's been a big consideration for you.
James Giannikos
One hundred percent right in that assumption, from access control, to lift call and lift control, we are pursuing different technologies. I think an element of the smart building comes into play here. But it's really breaking down the silos of these building services and having them integrated to be able to talk and communicate with each other. So, we are going down that pathway of trying to improve our customer experience within our buildings and maintain that safe and healthy workplace environment.
Rebecca Kent
All this new technology creates additional data which needs to be stored somewhere and accessed quickly, right? What infrastructure is required to support the functioning of all that technology?
James Giannikos
Yeah, very much. ISPT has been on the path for the past two years on implementing integrated converged networks or ICNs pervasively across our portfolio, where we bring together the various building services onto a fibre-based backbone. That has come with a lot of challenges in terms of bridging the gaps between having services talk to each other and understanding their domains and needs.
It has also brought to light there are definitely deficiencies in cybersecurity and the way it's implemented across some of our commercial assets, which we have been working very actively on in the past two years to bring up to an acceptable standard.
Rebecca Kent
Data can be stored in the cloud, but also onsite via what is known as edge computing for faster processing of information. How is ISPT exploring these options?
James Giannikos
In terms of ISPT and our solutions, it's more down to the available infrastructure. I think, with edge computing at the moment and technology, it's rather difficult to implement, given limitations. Typically, you would need to have internet connectivity there. If it's fixed or wireless, it's going to determine the sort of solution that you can implement.
For technologies that leverage 5G in the future, I think edge computing is going to become far more pervasive. And we'll see a lot more solutions in buildings that do have that ability to not only process at the edge but then also talk back to more of a cloud-based solution given that the available bandwidth and latency improvements that come with infrastructure like 5G.
Rebecca Kent
Eden, how much is edge computing part of the conversation around the connectivity of a building?
Eden Dwek
I think it's really interesting looking at sort of how data storage and how corporate or enterprise systems have evolved over the last 30 years. It originally started everything was stored onsite in your basement in your server racks, then it moved to everything being stored into the cloud. And now we're sort of back to this, the future is this hybrid of something sitting at the edge and something sitting in the cloud.
Where we've seen immediate implementations of edge computing has been on that latency point. And this isn't necessarily to the latency of the internet connection, but the latency of processing things in the cloud. So for example, if you've got intelligent blinds, which you can control from your phone, that needs to be instantaneous, from when you're opening to closing them. If you're hosting that in the cloud, you're going to lift your finger off the blind controlling your phone, and it's going to take maybe a second for that blind to stop. Now, that's something which very soon can become quite frustrating, just because of that delay. So things like that, aspects of a smart building like that needs to be managed on the edge.
Another good example is around access control. Because managing access control at the edge of your network makes it a lot more resilient. Because you don't want to be in a situation where the internet goes down and all of a sudden everyone is locked out of their building. Because it would be the landlord or the operator that has a huge liability not being able to let people in and potentially there's a legal case there because people haven't been able to work and be productive.
So, the future is some kind of hybrid between edge and cloud computing. It's understanding whether it's sensitive data, which you're not comfortable hosting in the cloud. Or whether it's data, which needs to be resilient, or access to systems that need to be resilient, and therefore, you feel more comfortable having a backup of that at the edge. Or whether it's solely down to the practicalities, having something processed and managed at the edge makes it more effective and delivers a better user experience than processing that one in the cloud.
Rebecca Kent
James, ISPT's WiredScore certifications come at a time, I'm sure when your, and your tenants' priorities are shifting in terms of what is expected and delivered in a workplace. What are the priorities now?
James Giannikos
We've had a larger focus on the indoor environment and whether our spaces are healthy to be occupied.
I think with the WiredScore process, something that we at ISPT identified is that internet and connectivity is almost something that is expected. It's no different to having air conditioning, it's no different to having running water. People just expect that that service is available to them 100 percent of the time. And when it's down, business stops.
Rebecca Kent
Absolutely. And Eden, a last word before we wrap up.
Eden Dwek
We see the future of real estate as being one that is polarised. And I think the past seven months have really reinforced that. On the one hand, you've got buildings delivering on what tenants want, and owners are proactively managing their assets or developing their assets to achieve that. And on the other hand, you've got buildings that are just willing to coast, to only be reactive to tenants.
By the time you're being reactive, and you're implementing something which is become an industry norm, you're no longer attracting the best tenants, you're attracting the tenants who are left and in this new world may be quite happy just working from home. And so I think there's a real risk for those landlords and developers who aren't thinking ahead, who aren't thinking what they need to be doing to attract tenants. There's a risk of them falling behind, and that's having significant repercussions on the value of their real estate.
Rebecca Kent
Okay, Eden Dwek from WiredScore and James Giannikos from ISPT, thank you so much for talking to me on JLL's Perspectives podcast.
Missed an episode? Catch up here
PRIVACY NOTICE
Jones Lang LaSalle (JLL), together with its subsidiaries and affiliates, is a leading global provider of real estate and investment management services. We take our responsibility to protect the personal information provided to us seriously.
Generally the personal information we collect from you are for the purposes of downloading materials you have requested.
We endeavor to keep your personal information secure with appropriate level of security and keep for as long as we need it for legitimate business or legal reasons. We will then delete it safely and securely. For more information about how JLL processes your personal data, please view our privacy statement.