Defence
Providing estate solutions that drive sustainable outcomes to support Australia's defence sector.
Agile and innovative solutions for the Defence estate
In the current economic and geopolitical climate, the Department of Defence faces unprecedented challenges in addition to ongoing business-as-usual requirements. JLL's specialised teams continue to maintain, support and enhance Australia's defence sector.
JLL is proud of our long-standing partnership with the Defence estate property portfolio, having had an active involvement in improving the lives of Australia's defence communities across a broad spectrum of property solutions. We specialise in leveraging technology to implement smarter systems in their base services, while providing modern accommodation and amenities to enhance the wellbeing of Australian Defence Force (ADF) personnel and their families.
We deliver more than 180 projects annually for Defence, ranging from valuing Defence housing to managing the construction of a new running track.
We use our market-leading research and extensive business intelligence to harness opportunities, optimise operations and provide the defence estate timely and quality advice, backed by data.
For more than a decade, we have consistently delivered key property services and ongoing program initiatives for the ADF while also meeting unique capability requirements and responding to spontaneous local challenges. Armed with years of knowledge and experience, we're here to provide direct support across the Defence operational and real estate environment.
Supplier diversity forms a key part of our strategy. In the 2020/2021 financial year, Indigenous construction companies received 39% of JLL's total spend on Defence Estate Works Program projects. This is up from 15% just three years prior. You can read more about how defence contracts are empowering Indigenous communities here.
Industry needs to address Defence workforce transformation through innovation

The skills required to deliver on the capabilities laid down in the DSR are broad. So, if Defence is to expand its skill base with any urgency, its industry partners need to understand how they can help.

Defence is holding its partners to new standards

Companies are enabling defence leadership to prioritise frontline concerns amid heightened focus on military capabilities, writes Geoff Camp.

How Defence contracts are empowering Indigenous communities

Spending figures show a soaring enthusiasm to engage and develop Indigenous businesses.

Tapping into the strength of Australia's veterans

Businesses are ensuring ex-service personnel have a smooth transition into the civilian workforce.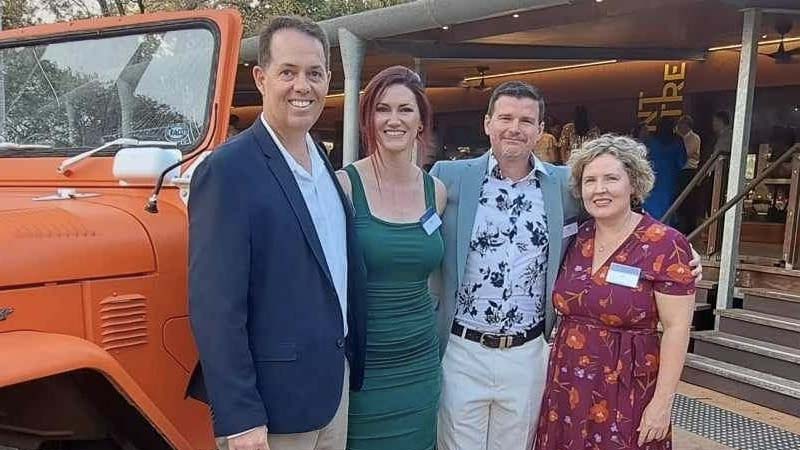 JLL wins the Small Project category at the 2023 AIPM Awards
JLL's recognition at the 2023 AIPM Awards, winning in the Small Project category for our outstanding work on the Larrakeyah Officers Mess Project, underscores the excellence of our design and construction efforts. We transformed a two-story building into the main entertainment and accommodation hub for base officers and VIP guests.
Drop us a note and our experts will be in touch